How To Choose the Best Dehumidifiers for Your Home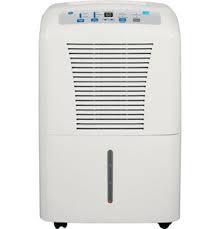 Just as the name implies, dehumidifiers are meant to be placed within rooms of a home to remove all the excess moisture that is in the air. However, many people often mistakenly purchase a dehumidifier that is either too big or too small for their cause. Here are a few steps on how to choose the best dehumidifiers for your home
How much water do you want removed?
Before you can think about what type of dehumidifier to buy, you need to gauge just how much water is there in the air at your room or home. You can determine this by first using a hygrometer that is easily obtainable from a regular electronics store. This device will give you an estimate percentage of water that is in your air. In other words, it measures your room's overall humidity.
1A) Gauging humidity on your own
In the event that you are unable to obtain hygrometer, you can proceed to estimate the humidity level on your own. If your room has constant puddles of water, either from the dripping of a tap or in an adjoining bathroom, then the humidity level of that is at 95% to 100%. For rooms that have spores or moss growing in them, the humidity level is at 55% to 75%.
Measure the total space that you need to dehumidify
It is important that you fully understand how much space you need to dehumidify so that you can make better judgment when choosing the type of machine. If you only need to dehumidify a bedroom then a standard grade dehumidifier will do but consider purchasing higher grade ones if your space is much bigger. For example, a basement would have much more humidity than a regular bedroom hence it would require a stronger dehumidifier to effectively clear out all the moisture in the air.
Read up on what people have to say
Sometimes it can be hard to determine how well a dehumidifier can fit into your home. A good way to get a grasp on how a certain brand is performing, is to read up on what other people who are using the product or have used it in the past, and see what they have to say. If the product receives mostly positive reviews then you should probably get it for yourself. However, you shouldn't immediately purchase the product after sifting through 10 or 20 good reviews as some companies are known to pay reviewers for positive reviews. The more reviews you read, the better.
With all of the tips discussed above, you should be able to make better purchasing decisions and will be on your way towards a cleaner and dryer home minus the allergens.